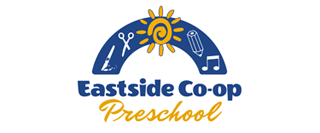 ​
Still accepting applications for families to be put on the waiting list in all classes. Please review our website and then contact our membership chair with questions. Please include your child's name and birthdate in your email or voicemail.
ecpmembershipchair@gmail.com
-or-
(360) 218-4470
In Regards to the COVID-19 Pandemic:
​
Our highest priority is the safety of the children and families we serve. We will remain diligent with communication regarding ongoing developments in the coming months.
​
We are exploring new possibilities for participation in our preschool model in the ongoing challenges of this world-wide pandemic. At this time, we have decided to start with virtual preschool. The school board will constantly reassess the transition to in-class preschool throughout the year following guidelines for safe practices from the Olympia School Board, CDC, and Governors office.
​
Though we face a new landscape in Early Childhood Education, I hope you will consider joining ECP!
THANK YOU DONORS! Your incredible support helps make ECP great!
​
​
Our hands-on preschool teaches children about their world through exploration, play, social interaction, and first-hand experiences. Families are actively involved in all aspects of our children's education, from leading classroom activities and planning field trips, to making pancakes and playing board games.
​
Finding Strength in Community Since Our Founding